Everyone have their quirks and weird somethings. My husband likes going to Divisioria and eating "pancit guisado" (that's a stir-fried noodle dish, common here in the Philippines, though of Chinese origin. This food is second in popularity to rice in the country, and is similar to and yakiudon, Japanese-style stir-fried noodles) in 168 mall food court. He could easily eat pancit at home or in the mall near our house but for some reason he likes heading over to Divisoria to have his "pancit guisado" meal. And he does that every two weeks or so and I always go with him so this has become some sort of bonding time for us.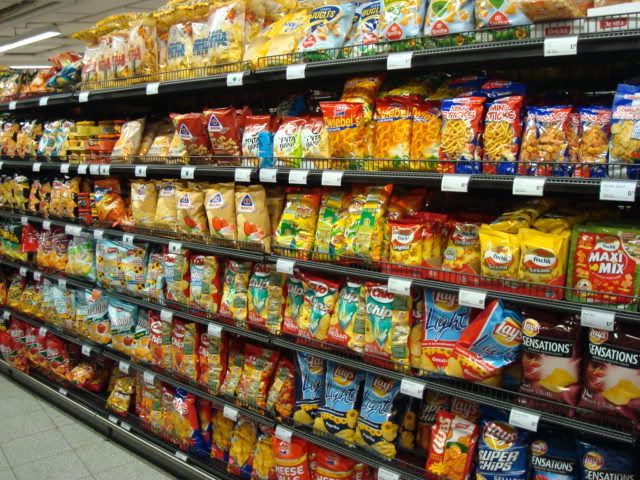 As for me,whenever I feel down and not my usual crazy, bubbly self, I head over to the grocery and somehow the stroll relieves me of daily stresses. Hubby says that is plain weird but for some reason walking on the grocery aisles and choosing which detergent to buy makes me feel a bit energized.
I usually like to have my grocery therapy after lunch, between 2 pm and 4 pm, that's the time where the crowds are thin and you can really wander aimlessly without bumping to a lot of people.
For some people grocery shopping is a chore but for me it's one of the most enjoyable tasks I could to. But Lol! I don't do it everyday. I do it twice a week if not I might grow out of my grocery shopping infatuation if I am at it more frequently.
How about you? What are your weird quirks?